Come and Get Your Love
Redbone
23 hours ago
Diamond Girl
Seals & Crofts
23 hours ago
Over My Head
Fleetwood Mac
23 hours ago
Just a Song Before I Go
Crosby, Stills & Nash
23 hours ago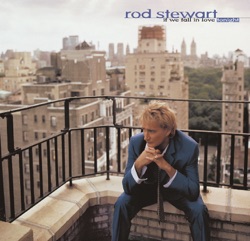 Downtown Train
Rod Stewart
23 hours ago
Does Anybody Really Know What Time It Is?
Chicago
23 hours ago
O'reilly
DJ Suede The Remix God
23 hours ago
More Than Words
Extreme
23 hours ago
Beth
Kiss
23 hours ago
Allentown
Billy Joel
23 hours ago
Ver más
Soft Rock Radio en vivo
The Lighter Side of Classic Rock and More!
Soft Rock Radio is an online music radio station exclusively dedicated to the best of Classic and Soft Rock from the 70s, 80s, and 90s. By live streaming globally, it offers individuals worldwide the opportunity to listen live to a radio station modeled after classic radio stations pre-80s that privileged singer-songwriter acoustic music.
Here, listeners can enjoy the best Mellow, Soft, and Yacht Rock from the 70s to the 90s, with a light touch of occasional Pop music.
Categorias:&nbsp
80s, Classic Rock, 70s
Canciones más escuchadas
Últimos 7 días:
1. Stephen Evans - Revelation
2. The Music Bakery - Bright Future
3. DJ Suede The Remix God - O'reilly
4. Linda Ronstadt - Hurt So Bad
5. Buffalo Springfield - For What It's Worth
6. Frederik Wiedmann - Atrocitus
7. Domke - 1:42 Headfuck Drr-Drr
8. Billy Joel - My Life
9. Bread - Diary
10. Don McLean - Castles in the Air
Últimos 30 días:
1. Lady Gaga - The Cure
2. The Music Bakery - Bright Future
3. DJ Suede The Remix God - O'reilly
4. Billy Joel - My Life
5. Stephen Evans - Revelation
6. Don McLean - Castles in the Air
7. Thomas Jack Foley - Feel It In My Soul
8. Linda Ronstadt - Hurt So Bad
9. Fleetwood Mac - Gold Dust Woman
10. Bread - Diary
Contactos
E-mail:&nbsp
comments@softrockradio.net
Redes sociales
Compartir
Comentarios