For Once in My Life
Céline Dion & Stevie Wonder
23 hours ago
All My Loving
The Beatles
23 hours ago
One Fine Day
The Chiffons
23 hours ago
Concrete and Clay
Unit 4 + 2
23 hours ago
You're Sixteen
Johnny Burnette
23 hours ago
I'm Telling You Now
Freddie & The Dreamers
23 hours ago
Step Back
Johnny Young & Kompany
23 hours ago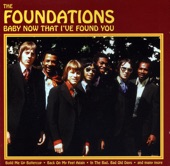 Build Me Up Buttercup
The Foundations
23 hours ago
What's New Pussycat?
Heather Small & Tom Jones
23 hours ago
Oh, Pretty Woman
Emmylou Harris & Roy Orbison
23 hours ago
Ver más
Totally Radio 60s en vivo
Just for Hits & Giggles
Totally Radio 60's is a Australian digital radio station owned and operated by Totally Media. Best known for musical genres such as 60s and oldies.
Categorias:&nbsp
60s, Oldies, Classic Hits
Frecuencias Totally Radio 60s
Adelaida: Online
Brisbane: Online
Canberra: Online
Darwin: Online
Costa Dorada: Online
Hobart: Online
Melbourne: Online
Perth: Online
Sídney: Online
Ver más
Canciones más escuchadas
Últimos 7 días:
1. The Chiffons - One Fine Day
2. The Delltones - Hangin Five
3. Them - Baby Please Don't Go
4. Johnny Burnette - You're Sixteen
5. Ike Turner & Tina Turner - River Deep Mountain High
6. The Swinging Blue Jeans - Hippy Hippy Shake
7. The Groop - Woman You're Breaking Me
8. Johnny Young & Kompany - Step Back
9. Johnny O'Keefe - Shout
10. The Archies - Sugar, Sugar
Últimos 30 días:
1. Jan & Dean - Surf City
2. Johnny Burnette - You're Sixteen
3. Johnny O'Keefe - Shout
4. Shocking Blue - Venus
5. Dion - Runaround Sue
6. Manfred Mann - Do Wah Diddy Diddy
7. The Loved Ones - The Loved One
8. Billy Thorpe - Poison Ivy
9. The Yardbirds - For Your Love
10. The Atlantics - Bombora
Contactos
E-mail:&nbsp
onair@totallyradio.com.au
Redes sociales
Compartir
Comentarios